Quality air service fuels Economic Expansion
When businesses are considering where to set up shop or expand existing operations, one of the driving influences behind their decision is access to talent.
Affordable airfares and more nonstop destinations will make our region more attractive to businesses and talent.
This is an effective way to grow our population and expand our economy.
More passengers lead to more nonstop destinations, larger aircraft, and more competition.  Competition keeps fares affordable.
Our success depends on your travel choices.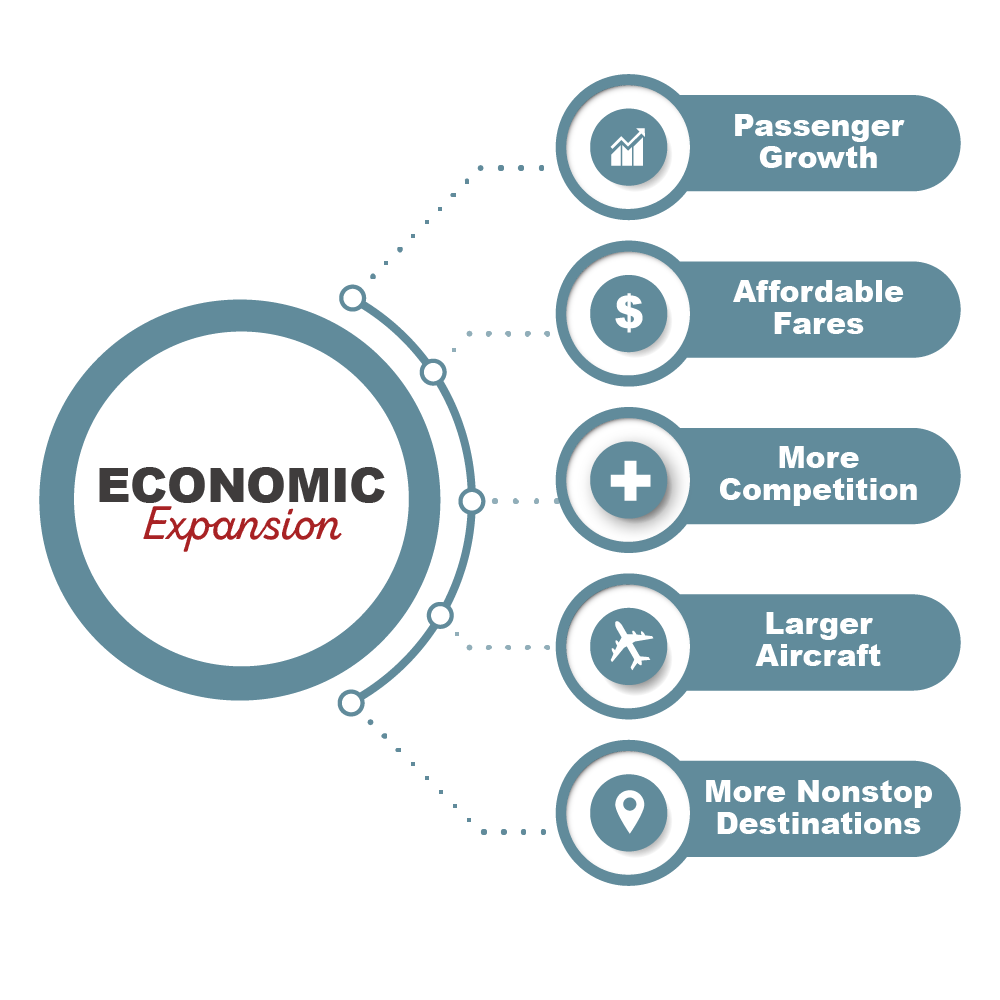 The Choice is Yours: HOW YOU FLY AFFECTS OUR ECONOMY
When you fly Dubuque, you help our region prosper. You help attract competition, which leads to better air service. The better our air service, the more opportunities for economic expansion. Make travel decisions that fuel our region's growth.